Events and Contests for You
It Was Fun: Friday February 24th in Downtown Toronto - Our Most Recent 4K LIVE Screening is now History!
If you haven't seen true 4K Ultra HDTV in action on a sports broadcast, come check out our live event at One King West Hotel this Friday evening. 4K is pretty spectacular when it is done end-to-end.
Of all NBA game broadcasts in North America, just a select few Raptors games are being broadcast in 4K. For you to get the full 4K effect, everything in the broadcast chain from the cameras in the arena, the production truck outside the venue, the cable TV system, your own cable box, and your TV must ALL be capable and set to run 4K - which is four times the resolution of regular HDTV.
All of that is coming together for the event that ETRdotTV and One King West are putting on Friday.
Come join us for a drink!
One King West Hotel in the historic Vault on the lower level, 7:30pm Friday February 24th, 2017. PATH accessible and Line 1 Subway at the door (King Station)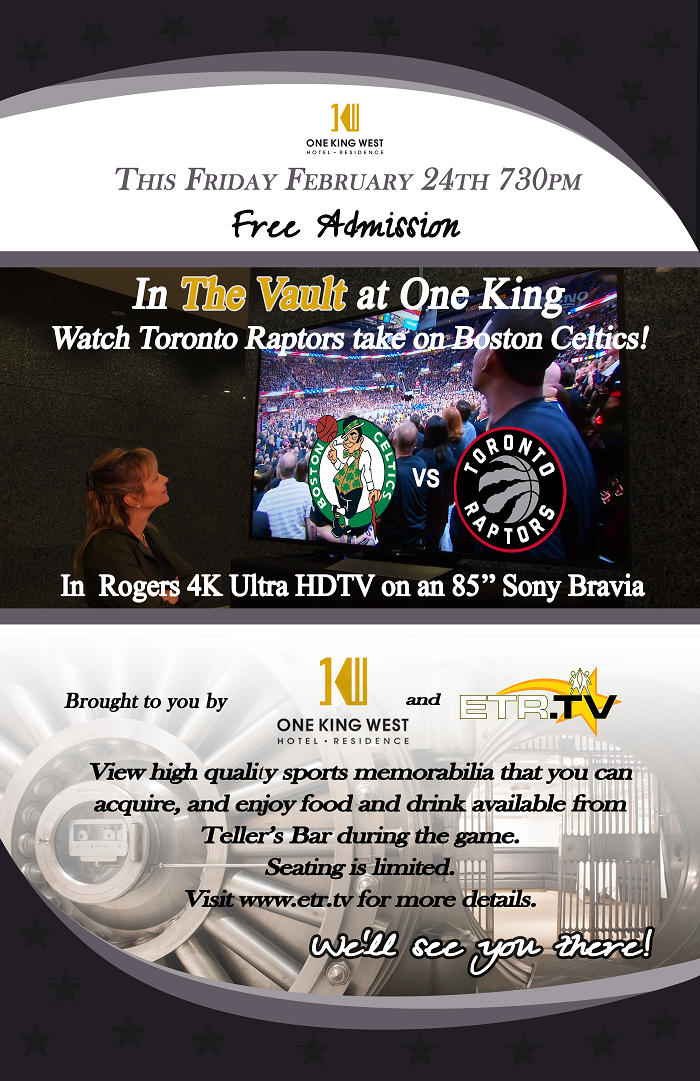 ---
What a Great Time at the 4K Screening of the 2017 NHL Centennial Classic!
On New Years Day we had the 85" Sony 4K UHDTV from our colleagues at Magnacom set-up and connected to our Rogers 4K Set Top Box and tuned to SportsNet 4K for the exciting broadcast, produced in 4K by Dome Productions. When everything in the production, distribution, and display chain is in 4K, you can REALLY see the difference, especially on a BIG screen from close up!
Leafs edged out the Wings in an intense overtime finish forced by Detroit who tied the game with 1.1 seconds remaining in regulation time!
Check out some photos snapped at the event, along with photos and descriptions of the memorabilia that we had on offer. Just click here to view the Gallery.
On behalf of Jennifer and Ron from ETRdotTV, thank you to everyone who came out and to ICEBOX Cards and Collectibles of Barrie Ontario, and of course to our venue One King West Hotel in the historic VAULT. Look for more 4K events coming soon!
---
New Years Day - Sunday January 1st at 3pm - Join ETRdotTV for the NHL Centennial Classic in Ultra HD LIVE at One King West Toronto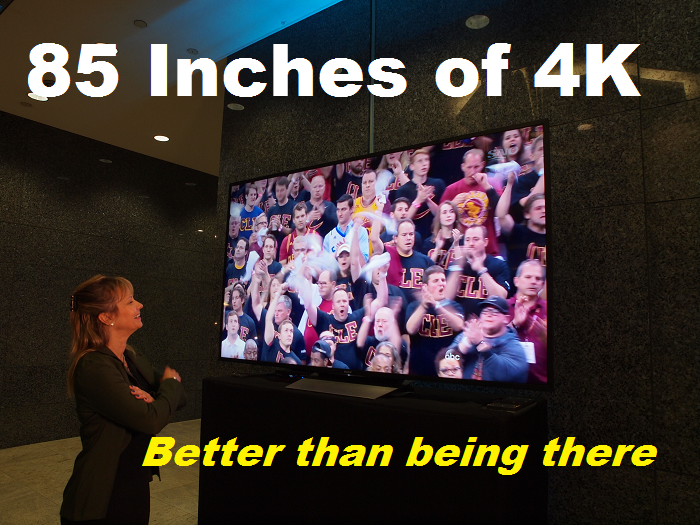 Register now for a chance to WIN a valuable door prize - and to reserve your seat. It's FREE, just click here!
The 2017 NHL Centennial Classic will feature a match-up between the Toronto Maple Leafs and the Detroit Red Wings and will be played outdoors at BMO Field.
Rather than freezing in the stands, drop by the One King West Hotel in the historic VAULT to enjoy the game in true 4K Ultra HD.
We will be displaying some high quality hockey memorabilia from The ICEBOX Cards and Collectibles that will also be available for purchase! Drinks and food will be available from the Tellers Bar at One King. Seating is FREE but limited so come early!
One King West Hotel and Residence is located at Yonge and King Streets in downtown Toronto, and is connected to the PATH and the King subway station on Line 1.
This broadcast will be an excellent demonstration of what 4K Ultra HD is capable of. To experience true Ultra HD, all elements in the production and distribution chain must utilize 4K equipment. Not all NHL games are available in 4K. For this game, all equipment is 4K - from the Sony 4300 cameras in the stadium to the production truck being brought in by Dome Productions, to the SportsNet live feed, to the Rogers 4K set top box that we have, and to the Sony 85" UHDTV that we will have in the Vault, all components are 4K, so this should be a great experience!
---
Check out some snapshots taken during seasons 1 and 2 of PubStumpers LIVE Trivia at the Bull and Barrel Pub in Barrie
Just click here to access our Magnacom Digital Image library to view the photos or even download any of them for FREE. (personal use only) There are pictures of various winners and their prizes, some of Quizmaster Jennifer, some of the full tables, and even one of Candyman Ron. To download a picture just click on the 'Select Photos' button then click the 'Buy' button and choose 'Download' as the product then follow the steps indicated. You will see that the value shows as $0.00 so download as many as you like!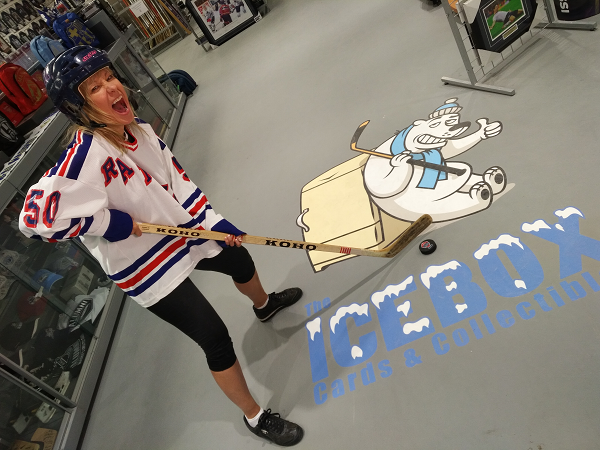 ---
We concluded PubStumpers LIVE Trivia Season Two on December 7 with a spectacular Grand Finale! Thank you to the Bull and Barrel Pub and every player!
We'll be back in Spring 2017 for Season Three. Stay tuned to ETRdotTV for news and updates and NEW Special Event announcements. Also follow us on Twitter - just click the Twitter (bird icon) button on this website to reach our profile. Check out some photos of the Grand Finale that were Tweeted on December 8th!
---
December 7th Triple Play with this week's video: 1) Learning, 2) your Winning Advantage Question, AND 3) earn 10 Chicken Wings FREE at Bull and Barrel PubStumpers!
At this Wednesday's game you can enjoy some delicious chicken wings. All you need to do is watch the video and then register here by clicking this link to answer the question: What is the favourite Canadian Province of the ETRdotTV video editor? When you come to play PubStumpers on Wednesday, approach Quizmaster Jennifer, she will check to see if you correctly answered the question above, and then she will ORDER YOUR 10 FREE WINGS!
One offer per person. No cash value. No substitutions. Valid during December 7th 2016 PubStumpers play only. Register by 7pm Eastern that day.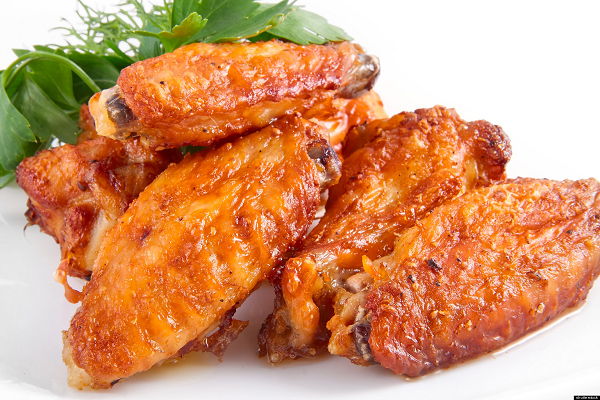 ---
PubStumpers LIVE Trivia at Barrie's Bull and Barrel Pub - The Puck Drops with The ICEBOX Cards and Collectibles.
The Fall 2016 season gets started Wednesday September 21st with giveaways that include memorabilia and swag!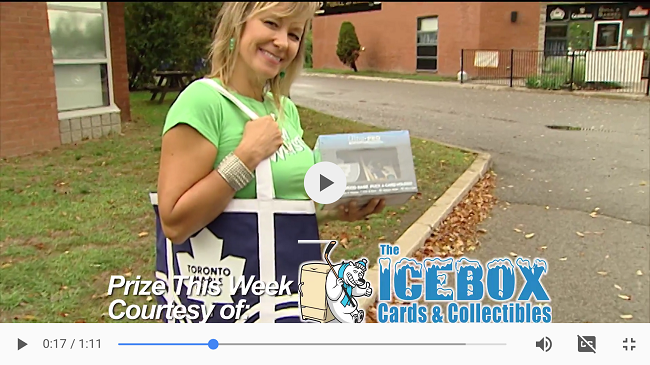 ---
Enjoyed LIVE PubStumpers Trivia at Georgian College on Tuesday September 13th? Register NOW for your FREE hour of board game play at Barrie's PERPLExCITY!
Simply click here for the registration form. answer a simple skill testing question, and we will email you all of the details and rules. Then bring your photo ID to PERPLExCITY and claim your hour of free board game play! It's that easy. Here is the link to the PERPLExCITY website, and here is the link to the Georgian College Life Trivia Event calendar page. Have fun!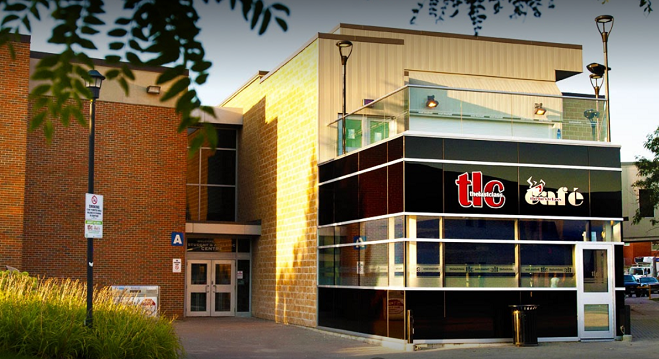 ---
PubStumpers LIVE Trivia resumes 7pm Wednesday September 21st for the Fall 2016 season at The Bull and Barrel Pub Barrie!
Be ready for more great prizes and fun every week with your Quizmaster Jennifer. We can't wait! Pick your game time refreshments at the Bull and Barrel by checking out the menu here.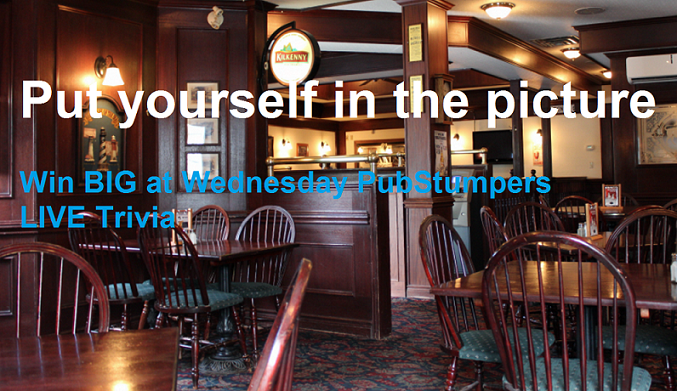 ---
Donations to Sunnybrook Foundation were accepted at the screening of the Tragically Hip live concert broadcast August 20th at the Island Yacht Club - $235 was raised!
ETRdotTV screened the show in Full HD and Hi-Fi sound and provided one free water taxi run between Toronto Island Marina and IYC, before and after the show. Thank you to everyone who attended!.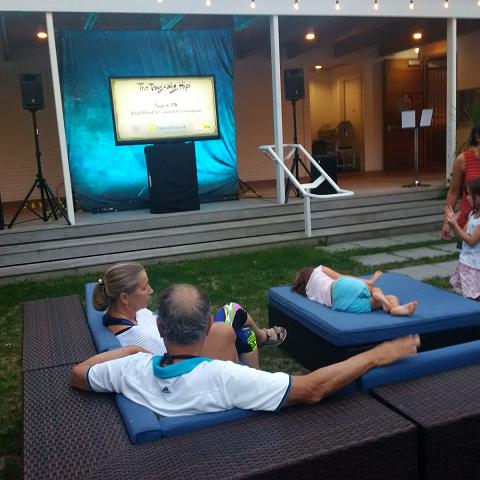 ---
BAM! Just like that, the Summer 2016 PubStumpers season has passed us by. What an enormous success!
Congratulations to Sarah, winner of our Grand Prize Lenovo Android Tablet. We are looking forward to seeing everyone on the Upper Deck next Summer. Thank you to every team!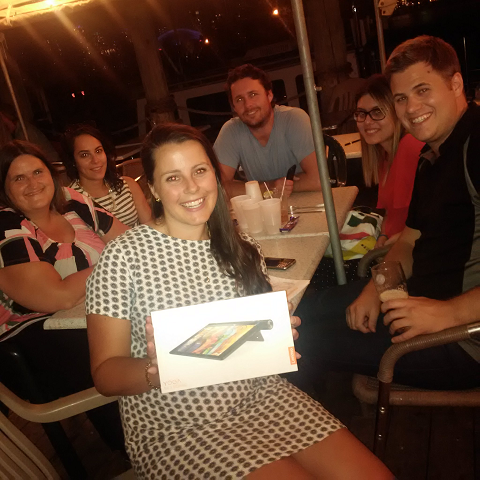 We awarded a Lenovo Tablet Computer!*
Summer 2016 LIVE PubStumpers Trivia was at the fabulous outdoor Upper Deck at Toronto Island Marina.
The fun started with Quizmaster Jennifer on Tuesday July 12th 7pm for 8 consecutive Tuesdays. Don't miss it next year! On Tuesday August 23rd we awarded a voucher for dinner for 4 at Toronto's Duke of Devon Pub. Follow @ETRdotTV on Twitter to keep up with all of the latest news. In the meantime, check out our video about Toronto Island Marina here and watch our weekly Across The Cut videos with Quizmasster Jennifer. * One entry wias drawn from all entries received during the 8 week season. One entry per person per week. Winner was required to be present to win. No cash value and winner accepts prize as-is where-is.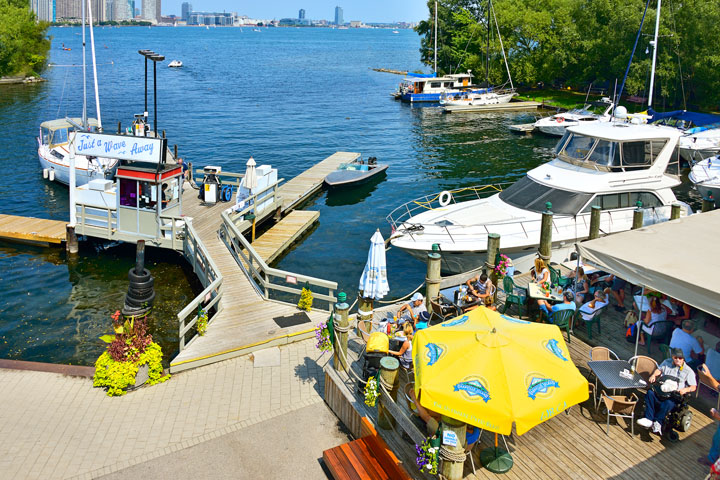 ---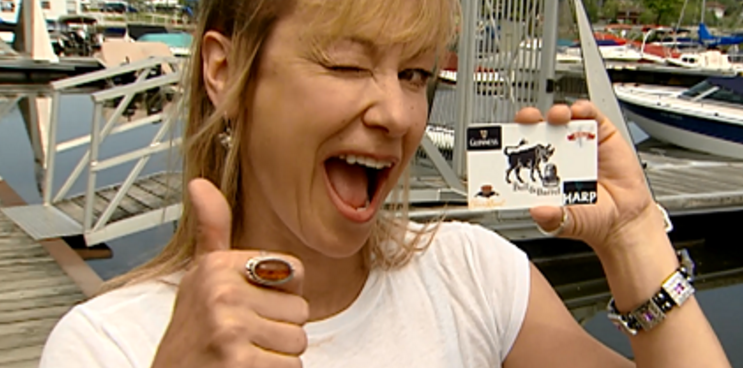 PubStumpers LIVE Trivia Spring 2016 Season is now completed at Barrie Ontario's Bull and Barrel Pub. What an amazing 12 weeks of fun and winning it was.
Many thanks to our Feature Partners:
Most of all, thank you to all of YOU wonderful people who made this such a great season. Quizmaster Jennifer and her assistant Ron could not have done it without you! Check back here and follow @ETRdotTV on Twitter for future announcements of the next Bull and Barrel PubStumpers season.
-----------------------------------------------------------------------------------------------------------------------------------------------------------------------
Congratulations Susan of Team Kilkenny (centre of picture) for winning the flat screen Smart HDTV courtesy of ETRdotTV and the Bull and Barrel. Susan is a regular PubStumpers player at the Bull and Barrel and we are so happy for her win!
---------------------------------------------------------------------------------------------
You Missed It! BAM!! Monday April 4th was the Duke of Devon trivia season finale. Here is what you missed:
We are very excited to have begun the 2016 season of PubStumpers at Toronto's Duke of Devon!
Of course, there will be $25 Duke of Devon gift certificates, with one certificate going to the team that leads at the halftime break and a second certificate going to the leading team at the end of the evening's game.
New this season, the Duke of Devon and ETR.TV are featuring Toronto's new Air-Rail link UP Express and Toronto's One King West Hotel. That means we will be giving away two UP Express return tickets every week of PubStumpers AND two luxurious overnight stays at One King West will be awarded during this PubStumpers season!
It's easy and fun to win. Here is how we will be giving these prizes away:
Each evening of PubStumpers at the Duke of Devon, simply drop your business card into the bowl.
We will award two UP Express return tickets each week at the end of the evening's game. Two business cards will be drawn from the bowl and those persons will receive one return ticket each.
At two game dates during this PubStumpers 12 week season, (Monday February 8, 2016 and Monday April 4, 2016) we will draw one business card on each of those dates and that person will receive one night's luxury accommodation at One King West Hotel. For these two draws, all business cards received during prior PubStumpers game nights this season will be added back to the bowl. So the more times you come to play PubStumpers at the Duke of Devon the better your chance to win a One King West hotel stay!
You must be present at the time of each draw at the Duke of Devon to win.
Prizes must be accepted as awarded and may not be exchanged for cash or resold. All decisions of the Quizmaster are final.
What a season this is going to be! Gift Certificates from the Duke of Devon, tickets on UP Express and stays at One King West.
Take a break from winter.
Play Monday PubStumpers at the Duke of Devon!
---------------------------------------------------------------------------------------------------------------------------------------------------------------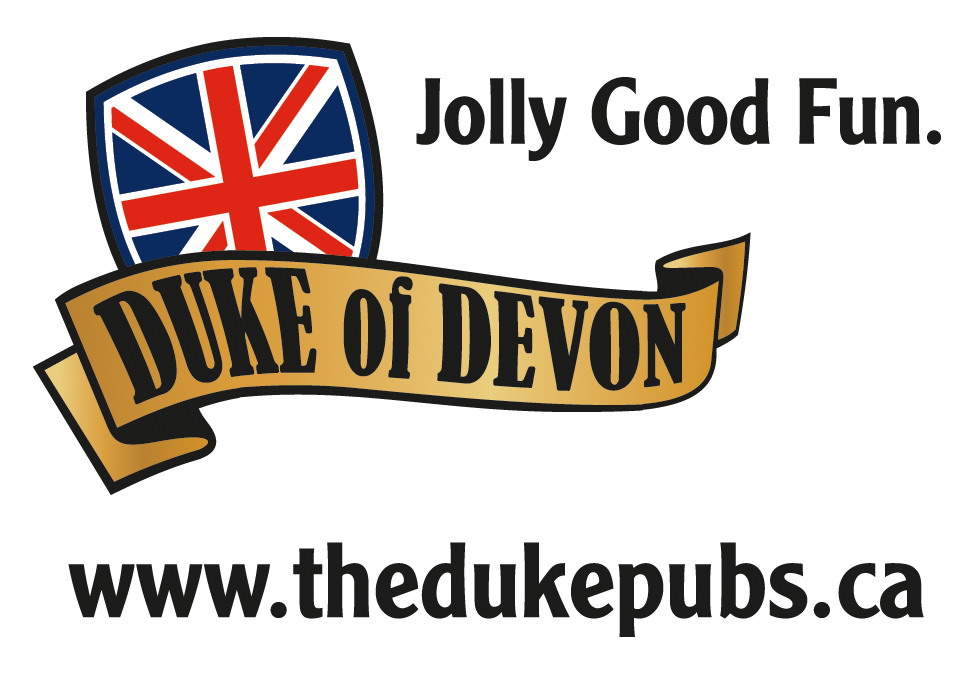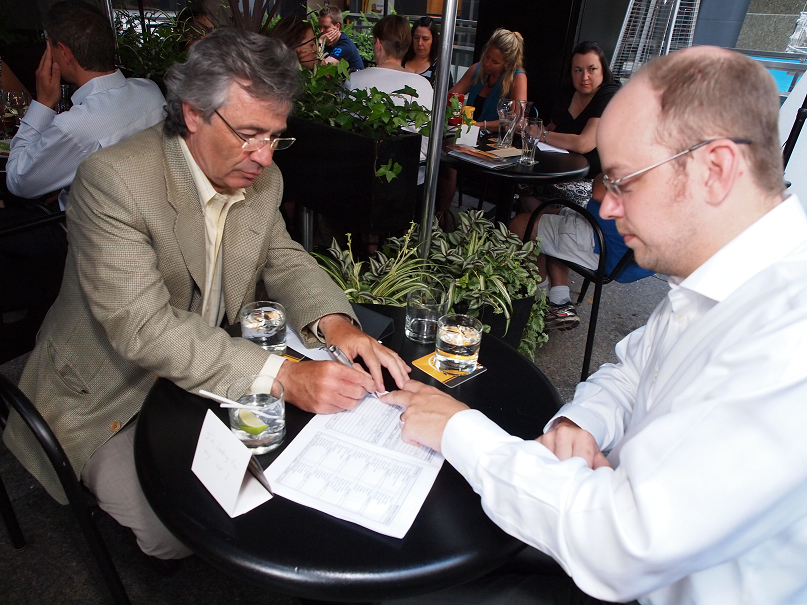 PubStumpers on the Patio!
On July 6th we played PubStumpers under the stars on the Duke of Devon patio. Check out some pictures here.
-------------------------------------------------------------------------------------------------------------------------------------------------------------
A CHILLING MYSTERY - Murder Mystery Dinner Theatre
What an awesome night it was! On June 2nd we had 36 people attend our dinner and show and everyone had a Jolly Good Time! Thank you to our actors, sponsors, support people, the staff at the Duke of Devon, and most of all to you our attendees for making this such a magical night! Check out some pictures here.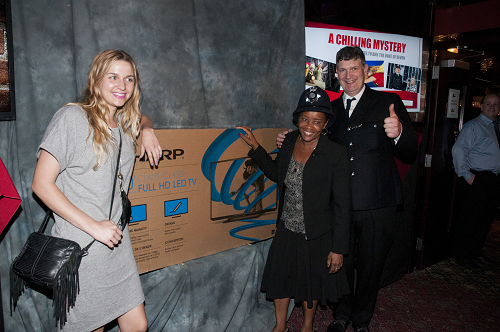 CONGRATULATIONS to Leonie of Toronto who correctly identified Scott as the murderer, and then went on to win the BIG SCREEN HDTV from ETR.TV and the Duke of Devon.
_____________________________________________________________________________________________
We are pleased to announce the two contest winners from Season 2 of PubStumpers at the Duke of Devon.
The winner of the 'Play Online' video trivia contest, with a perfect score of 100%, is Ed from Halifax Nova Scotia. Ed wins DINNER FOR FOUR at the Duke of Devon!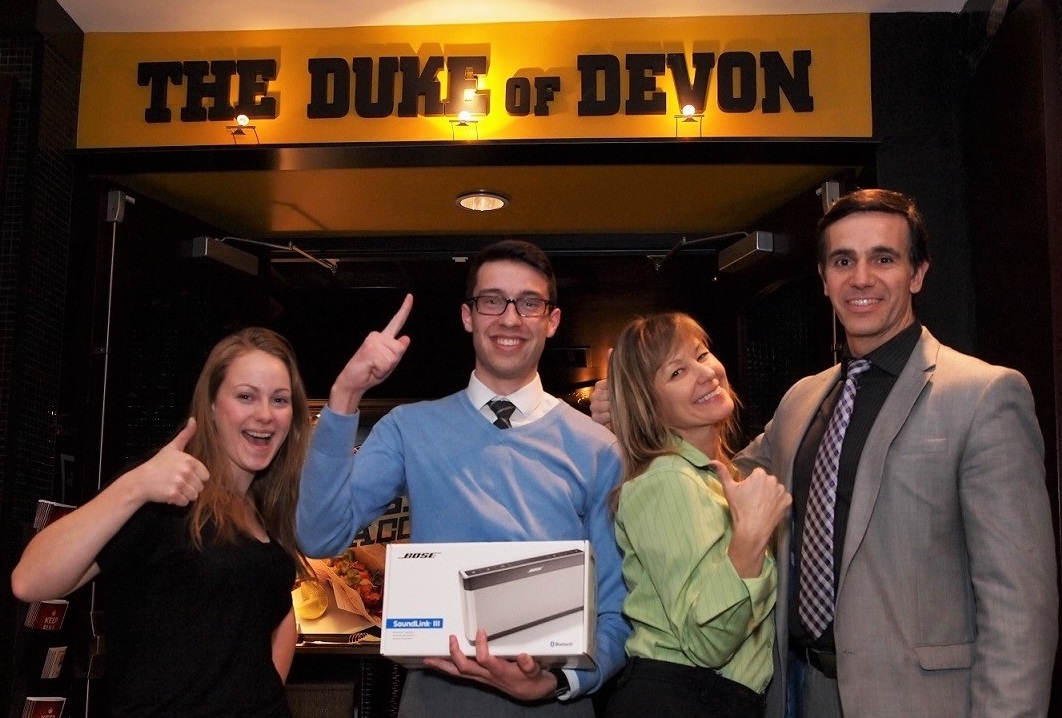 Our grand prize winner, drawn from business cards received during PubStumpers games up until April 7, 2015, was lucky Cameron from Toronto!
Cameron walked away with a brand new Bose Bluetooth portable sound system, courtesy of Magnacom. As you can see from this picture, Cameron is one happy dude! Also pictured, left to right, is Quizmaster Jillian, Jennifer from sponsor Magnacom, and General Manager Spiros.
Thank you to all PubStumpers players and congratulations to the winners!